TAVERTET: A VILLAGE WITH SPECTACULAR VIEWS.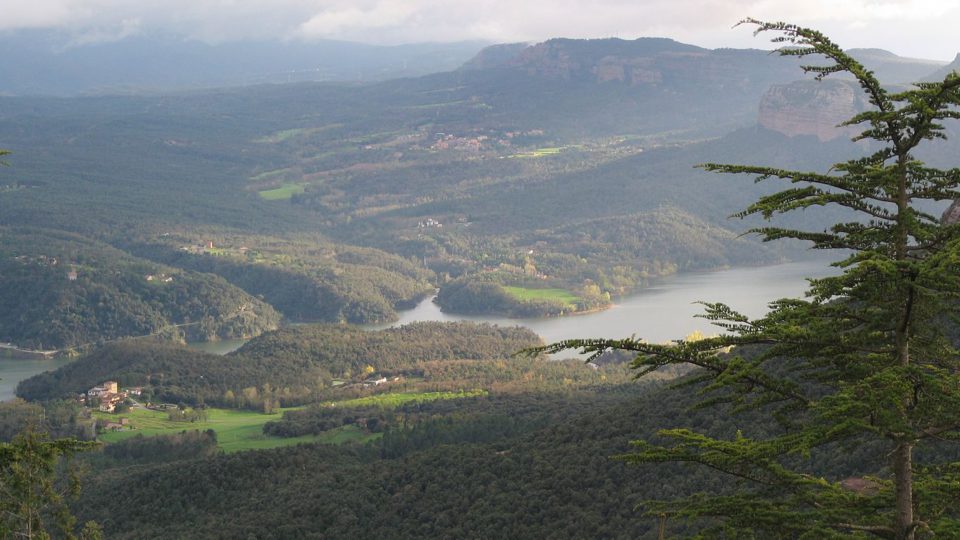 We visit one of the most picturesque villages of Catalonia: Tavertet.
Tavertet is a small town located in the northeast of the region of Osona (Barcelona), in the zone of the Guilleríes and located 869 meters above sea-level. The village is located 100 km from Barcelona and 33 km from the Catalan town of Vic and looks over the "Pantano de Sau".  Being located on the top of a large cliff the village counts on  incredible views over all its natural surroundings and the mountain Montseny in the distance. The Mirador de Pla del Castell is a good place to enjoy this wonderful landscape.
The town is rich with Romanesque monuments such as the Church of Sant Cristòfol (S.XI), the Hermitage of Sant Corneli or the prehistoric settlement of Sant Bartolomeu Sesgorgues. Declared "Bien de Interés Cultural" thanks to all its urban nucleus formed by some 40 houses that were constructed in centuries XVII and XIX. All works related to pavement streets or any constructions made today, must respect the esthetics of the town.
From Tavertet you can go hiking through Collsacabra, the Sau Valley and the Guilleríes or discover its numerous waterfalls, enjoying the purity of its air and incredible views, ideal for making an audiovisual production or shooting. This beautiful and picturesque village is another place in Catalonia that  RVD Media Group would like to recommend you where to carry out your production work.
More information about RVD Media Group.
RVD Media Group is a content creation agency with creative and digital marketing solutions. We bet on great ideas and create strategic moves. We can help you with all types of content, both photographic and audiovisual. Don`t hesitate to contact us.