Production and photographic retouching for Stanhome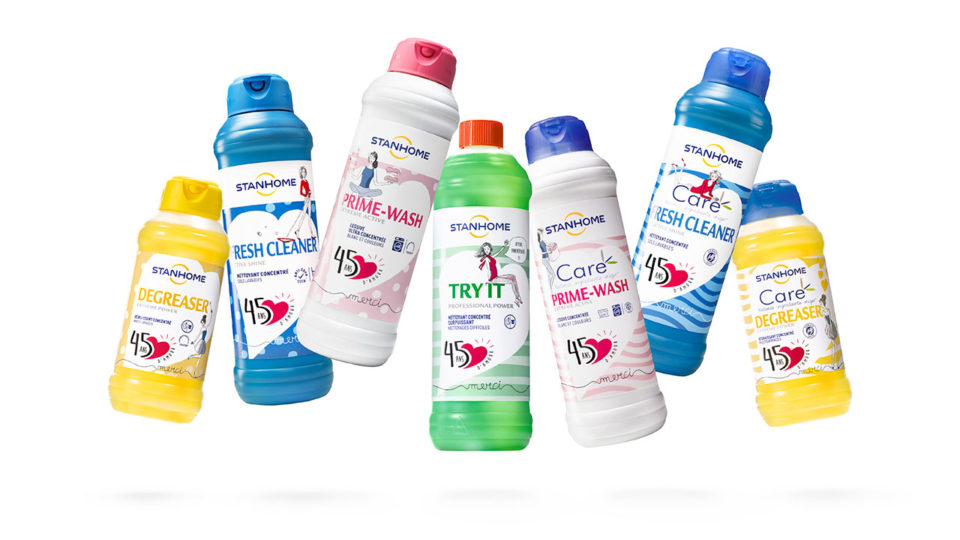 Since January 2017 we have held several sessions on the set located at our facility for Stanhome, the brand of the Yves Rocher group.
We have held several sessions on the set located at our facility for much of the Stanhome range of products for cleaning and maintenance of materials and surfaces of all kinds in the home.
Stanhome is a brand of exceptional quality whose goal is to respond to the daily aspirations to improve the care of family and home.
With the brand managers we have organized several photo shoots to illustrate all their home care products, which they use in their product catalogs, magazines, web and commercial support for their counselors.
For these sessions, RVD Media Group was responsible for creativity, lighting, production and final retouching of the photographs to achieve the perfect result for the brand.
Do you need audiovisual contents? Contact us!
The Group Rocher is present in more than 100 countries worldwide, with more than 40 million consumers around the world relying on their cosmetic, clothing and home care brands.
RVD offers the possibility of searching locations in different parts of Catalonia, Europe and the world depending on the needs of each client.
With our team we transfer all the necessary infrastructure to carry out the shooting where necessary and with the maximum comfort for our clients.
After the session, our retouching team will do the post-production work to get the perfect result.
This type of service we offer for all kinds of fashion brands, sports, hogary products also for those responsible for e-commerce, who need to offer a perfect image of their products for direct sales online.
Do you want to see more examples? Consult our portfolio!
If you are interested in a photographic or audiovisual production for your brand content, do not hesitate to contact us. We here leave you a link to our portfolio and services so you can see some of the work we have done so far..
More Information about RVD Media Group.
RVD Media Group is a content creation agency with creative and digital marketing solutions. We bet on great ideas and create strategic moves. We can help you with all types of content, both photographic and audiovisual. Don`t hesitate to contact us.