5 Routes in Catalonia with the best scenery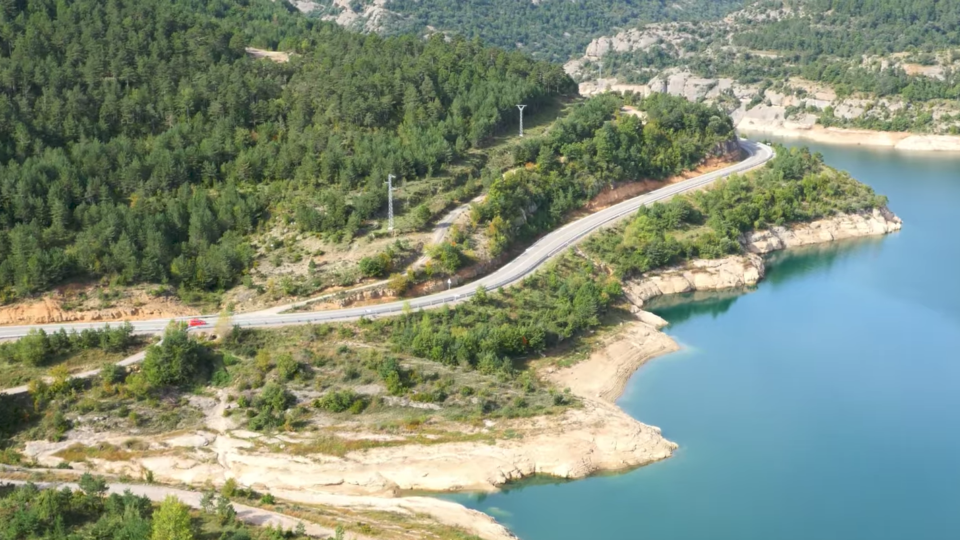 Catalonia is one of those places that bikers and lovers of lonely and winding roads adore. Coast roads, roads between vineyards or mountains, the possibilities are endless and there are always places to discover.
For your audiovisual productions and photographic shootings of new models of cars, motorcycles or bicycles. Or any other sector looking for roads that run through forests, with incredible views to the sea and with more typical landscapes than the Italian Tuscan … Catalonia has a great variety of roads, for all tastes.
Ready to start shooting? Let's go there!
C-462 from Solsona to la Seu d'Urgell
ROUTE: Solsona – Sant Llorenç de Morunys – Port del Compte – Tuixent – Cornellana – Fórnols – Adraén – El Ges – Cerc – La Seu d'Urgell.
Distance: 70 km / total time without stops: 1 hour approx.
Description of the route: The route connects Solsona and Seu d'Urgell by a road that is very well maintained, with little traffic, usually. An ideal location for your audiovisual productions and photography shootings.
On this route we will pass among others the Llosa del Cavall reservoir, a stone's throw from Sant Llorenç de Morunys. In this lake of 200 km² nautical sports and other leisure activities are practiced, but the Llosa del Cavall is also famous because it has never seen taken advantage of the electrical production capacity for which it was projected.
GI-682 from Tossa de Mar to Sant Feliu de Guixols
ROUTE: Tossa de Mar – Cala Bona – La Pola y Giverola – Cala Salions – Es Rosegall, Salionçs – Les Pedreres – La Cala del Senyor Ramon – Esculls de Canyet – Cala Joana –  Punta Brava – Sant Feliude Guíxols.
Distance: 23 km / total time without stops: 50 minutes approx.
Description of the route: The exceptional thing about this route is that it does not go too far from the coast and the sea appears at every moment. During the route, you can make many stops to go down to the coves, for adventure sports in the sea or to enjoy the characteristic viewpoints of the area.
It is a route that can be traversed by car, motorcycle and, because it is not too long, also by bicycle. The landscape is ideal for your photographic shootings and audiovisual productions with sea views combined with beach areas and infarct cliffs.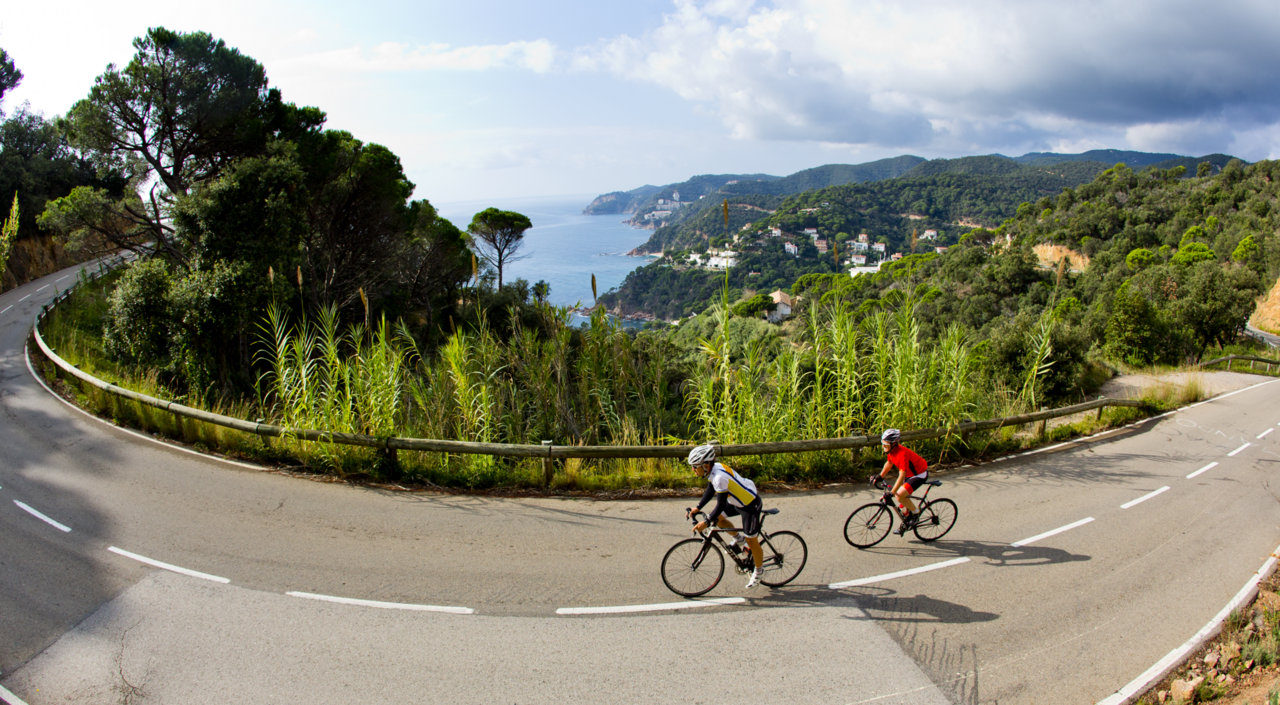 N260 from Ribas de Freser to Puigcerdà
ROUTE: Ribas de Freser – Planolas – Toses – La Molina – La Masella – Urts – Queixans – Puigcerdà
Distance: 48 km / total time without stops: 1 hour and 10 minutes approx.
Description of the route: On this route you find La Collada de Toses, a mountain pass located between the Catalan regions of Ripollés and Cerdanya. It has a maximum height of 1800 meters above sea level. It is the step of the national N-260 in the middle of the mountain range of the Cadí-Moixeró and the high mountains of the Vall de Núria.
From Ribes de Freser it is approximately 25 km of ascending with an average difference of 3.5% to surpass 881 meters. During the tour you will find viewpoints on valleys, rivers and waterfalls, ideal locations for your audiovisual productions and photographic shootings framed in nature.
BV-4601 Natural Park of Sant Llorenç del Munt
ROUTE: Vic – Sant Bartomeu del Grau – Lluçà – Puigreig – Balsareny – Talamanca – Parc Natural de St. Llorenç del Munt – Terrassa
Distance: 130 km / total time without stops: 3 hours and 30 minutes approx.
Description of the route: We will cross the Natural Park of Sant Llorenç del Munt. On this route it is possible to enjoy beautiful landscapes as well as roads in perfect condition in the middle of great places, perfect for spectacular audiovisual productions. From Navarcles, another spectacular stretch begins with a winding road in very good condition.
After passing the town of Talamanca, the road begins to climb, with fast corners, and slow curves through a fascinating landscape.
BV-5303 + GI-520 + BC-5201 + BV 5114 – Through the Montseny
ROUTE: Santa Maria de Palautordera – Montseny – Brull – Seva – Viladrau – Pantà de Santa Fe del Montseny – Sant Celoni
Distance : 85 km / total time without stops: 2 hours approx.
Description of the route: One of the classic routes, if we are in Barcelona, is the route through the Montseny area, a spectacular Natural Park dotted with mountain villages where you will also find farmhouses with an excellent local cuisine. This well-known Catalan mountain range is famous for the curved roads between the forests. Ideal for localizations of audiovisual productions and shootings related to the wheeled vehicles. It allows an entertaining driving between curves and forests.
If you want support to find the location that your next projects need, do not hesitate to contact us. Tell us your needs and we will take care of everything. We leave you a link to our portfolio and services so you can think about your next production.
More Information about RVD Media Group.
RVD Media Group is a content creation agency with creative and digital marketing solutions. We bet on great ideas and create strategic moves. We can help you with all types of content, both photographic and audiovisual. Don`t hesitate to contact us.