NATURAL SPACES OF THE DELTA DEL LLOBREGAT.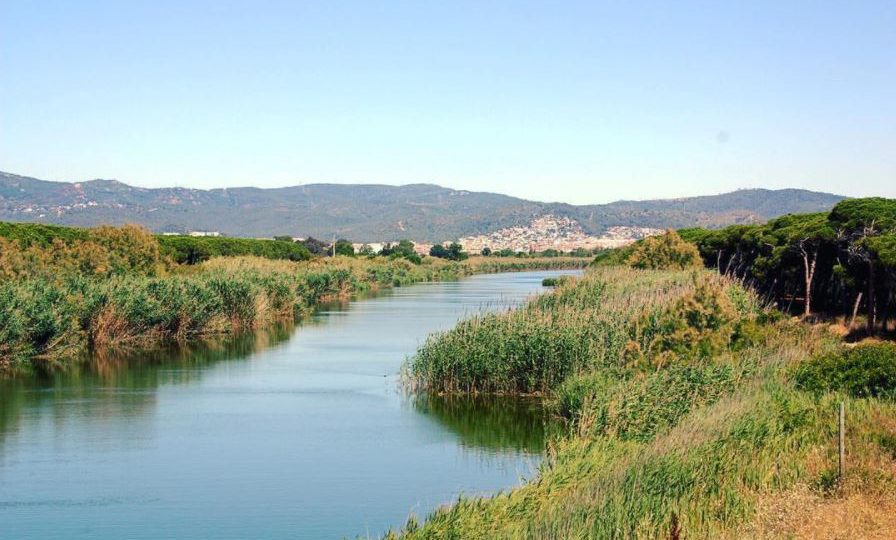 We recently wrote an article on GRLS audiovisual production. One of the scenarios where the video is developed is the Natural Park of Prat, within the natural spaces of the Llobregat delta, an ideal place to carry out a photographic or audiovisual production for its green spaces and its landscape drawn by the river Llobregat.
The delta of Llobregat is the second delta in extension of Catalonia.
We now take the opportunity to write some lines about the natural areas of the Delta del Llobregat, where the Prat Natural Park is located. This network of protected green spaces also belong to the municipalities of Viladecans, Gavá and Sant Boi del Llobregat and are located on both sides of the mouth of the Llobregat river and up to its mouth.
Here we find several paths that can be walked on foot and from which you can enjoy the flora and fauna of the area, besides witnessing the flights almost flush with the ground of planes that take off from the Airport of Prat.
The natural spaces of the Llobregat delta are located next to fields of cultivation and are composed of a great biological diversity, like the lagoons and wetlands, the pine trees and the trasduna vegetation that we find in the end part of the river, that favor a very fauna Rich region composed of a multitude of species of waterfowl that rest in these natural spaces in their migratory route from Africa to the north of Europe.
The area of the Llobregat delta is formed by an extensive plain that occupies 98 km2 between the Garraf massif and the mountain of Montjuic and it conserves one of the most important wetlands of Catalonia.
Vídeo: acércate al Delta.
More information about RVD Media Group.
RVD Media Group is a content creation agency with creative and digital marketing solutions. We bet on great ideas and create strategic moves. We can help you with all types of content, both photographic and audiovisual. Don`t hesitate to contact us.