Definition of the brand image and content creation for Balance Studio
The RVD Media Group team has collaborated with the new management of Balance Studio in the creation of its new corporate image, in the creation of audiovisual content, in the development of its new website and in the management of its social networks. A radical change for a new concept of the Pilates Boutique & Health Bar.
Balance Studio is a Pilates center located in the heart of Barcelona's Eixample that offers collective, DUO and private Pilates classes that adapt all Pilates exercises to the physical condition of each person through a prior study of their abilities.
In search of the brand image
At first, we started the collaboration looking for a new image for this Pilates centre located in the centre of Barcelona, ​​which offers a personalized and quality service to its clients in the form of private or collective Pilates classes.
At the same time, our group focused on the creation of visual content and texts for the social networks of the centre that would make this new management available for teachers, services and classes.
Do you need audiovisual content? Contact us!
Creation of audiovisual content
Through several photo sessions in the centre and in our studio we have managed to illustrate in a very faithful way what the work of Balance Studio consists of, how its teachers and specialists work and we have managed to present some of the most classic postures of the Pilates method with photos in a more artistic style.
After finding the corporate image, the colours and the appropriate typography for the new concept of the company, the RVD Media Group web team began to develop the new Balance Studio website, which reflects the new concept of the centre, as well as the services and classes that can be enjoyed.
Do you want to see more examples? Check our portfolio
Graphic design and social networks
We have also worked on promotional graphic materials such as business cards and brochures that will be released next year.
During the last weeks of this year, and in 2018 we will continue working on the management of their communities in the social networks defining new objectives with the aim of publicizing the brand and its Pilates and massage services, as well as its value-added services.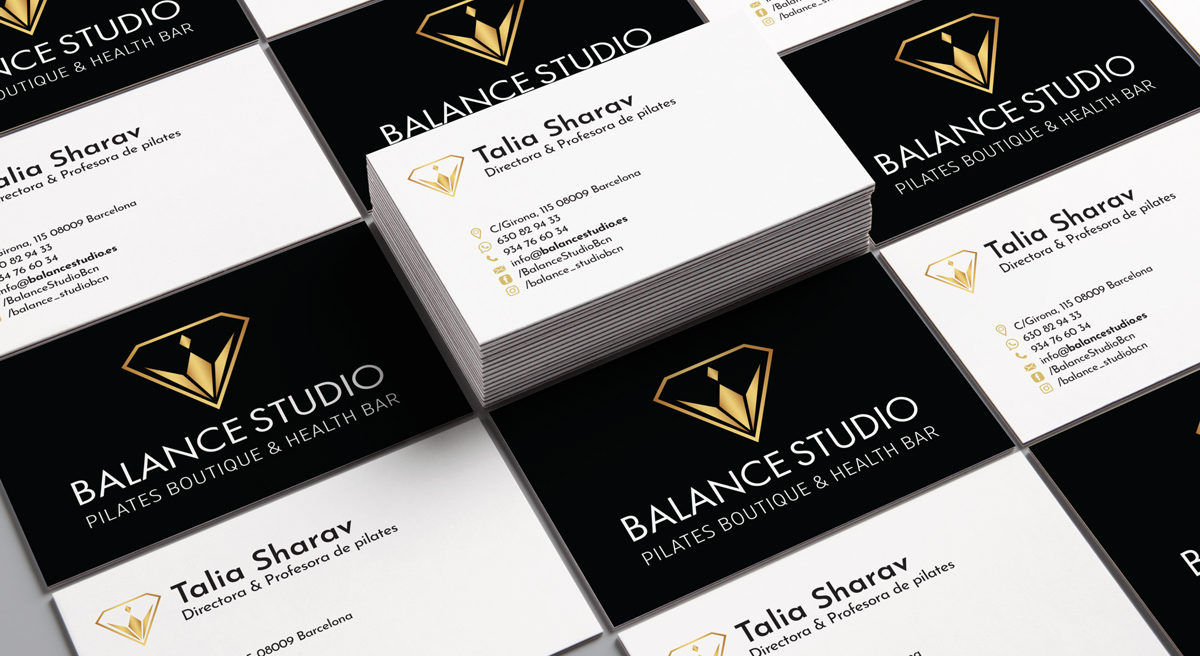 If you are interested in making a photographic or audiovisual production to produce your brand's content, do not hesitate to contact us. We leave you a link to our portfolio and services so you can see some of the work we have done so far.
More Information about RVD Media Group.
RVD Media Group is a content creation agency with creative and digital marketing solutions. We bet on great ideas and create strategic moves. We can help you with all types of content, both photographic and audiovisual. Don`t hesitate to contact us.